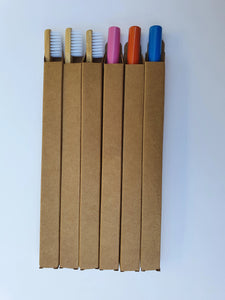 It's time to get yourself kitted out for the whole year!

We got sick of how much money people were making off of toothbrushes, so we're selling them at cost until Wednesday, the 3rd of December. Six of our premium bamboo toothbrushes(in soft), for $12. Featuring two cyan, two pink, and two orange bases. Only 50 packs are available, and once they're gone - they're gone!
This is basically cost price, and we don't think you'll find brushes of this quality much cheaper elsewhere.